Clayton Fredericks - 2-day Stadium Jumping and XC Clinic
Saturday, August 11, 2018 - Sunday, August 12, 2018
Clayton Fredericks will be at Kingfisher Park Equestrian on August 11th & 12th, 2018, for a two-day Stadium Jumping and Cross Country clinic. The clinic is open to riders from Beginner Novice to Preliminary levels.
NCDCTA Members Receive a $50 Discount.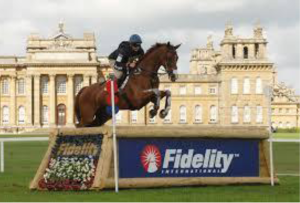 On Day One, Clayton will work with small groups to focus upon improving the balance, suppleness and responsiveness of both horse and rider in Stadium Jumping. On Day Two, riders will transfer the skills learned in Stadium Jumping to the Cross Country phase. Weather permitting, Day Two's activities will take place on Kingfisher Park's extensive cross country schooling area, however, should weather conditions make use of the cross country area unsafe, cross country portables will be moved to the all-weather arena.
Clayton's resume as a competitor and coach is outstanding. He was a member of the Australian team at the 2012 London Olympics, won a team silver medal at the Beijing Olympics in 2008 and individual silver and team bronze medals at the 2006 FEI World Equestrian Games. In 2007 he won the Rolex Kentucky CCI4*, and was FEI World Cup Champion in both 2005 and 2008. In 2013 he was appointed International Technical Advisor to the Canadian Eventing Team for the 2016 Olympic Games in Rio.
Lunch and beverages (coffee, tea, soda, and water) will be provided on both days of the clinic.
Limited stabling is available but will not be guaranteed until full payment is received.
Clayton has held clinics at Kingfisher Park Equestrian on a regular basis over the past 3 years and has built a significant following in the region. His clinics fill quickly, so please sign up early to avoid disappointment.
Registration for the clinic will not be guaranteed until full payment is received. Should you have to withdraw from the clinic for any reason, refunds will be made up until 7 days prior to the clinic date.
Event Contact:
Diana Crawford
Contact Organization:
Kingfisher Park Equestrian